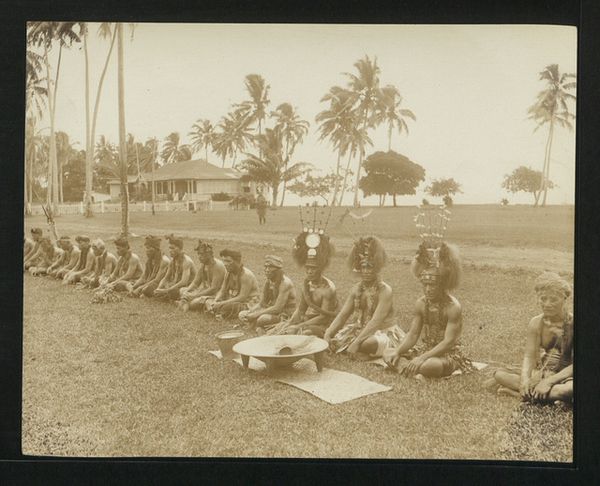 I'm a big fan of James Clifford since he taught me back in the '90s.
James Clifford is known not for ethnography but for theoretical work on the meanings of ethnographic authority and ethnographic allegory. "The Predicament of Culture" brings together a dozen of his highly influential pieces which, except one, have appeared over the past eight years in anthologies and in art and academic journals. These articles treat a wide range of topics, from a Cape Cod courtroom trial on Native American tribal authenticity, to the Museum of Modem Art's Primitivism in Twentieth-Century Art show, to the related writings of a number of artists and anthropologists. They are united by Clifford's broad vision of anthropology as part of intellectual and political history and by his particular understanding of the "predicament of a postcolonial ethnography." Anthropological writing, Clifford asserts, was characterized by "a set of roles and discursive possibilities that may be called ethnographic liberalism." The certainties of First World power undergirding ethnographic liberalism have been eroded by the rise of Third World independence and by "a drastic expansion of mobility, including tourism, migrant labor, immigration, urban sprawl."
Clifford asserts that we in the West perceive the increasingly internationalized world as homogenizing, degrading as losing markers of authentic cultural difference. He wishes instead "to displace any transcendent regime of authenticity "and to make us aware that all anthropological knowledge is the product of an "unruly dialogical encounter" in which anthropologist and native alike experience change. Notions of the primitive, of authentic cultural meanings, are themselves Western constructs.
In "Histories of the Tribal and the Modern," Clifford addresses the structuring and implications of MoMA's 1984 Primitivism show. He criticizes the museum's use of African art without any consideration of its context and native meaning; museum-goers are assumed to be interested in so-called primitive art only insofar as it may have inspired the "modernist primitivism" of Picasso and the rest. But others have made this point: It is, as Clifford would say, simply an extension of ethnographic liberalism. Clifford goes further, pointing out that not only the MoMA show but the Natural History Museum's Hall of Pacific Peoples are examples of "the restless desire and power of the modem West to collect the world." But cultural imperialism not only arrogates to the West the power to stockpile the material culture of the rest; in so doing it relegates non-Western peoples to a vanishing past and "airbrushes out" both long histories of Westem contact and the complex, syncretistic present. "No Samoan men at the kava ceremony are wearing wristwatches" in the Pacific peoples photos, though they do in reality. Clifford asks us to imagine museum exhibits that represent the complex, "inauthentic" lives of exotic others. In one of his illustrative photos a New Guinea girl smiles up at us, bedecked with traditional headnet -and a necklace of flash bulbs.
To be informed of the latest articles, subscribe: