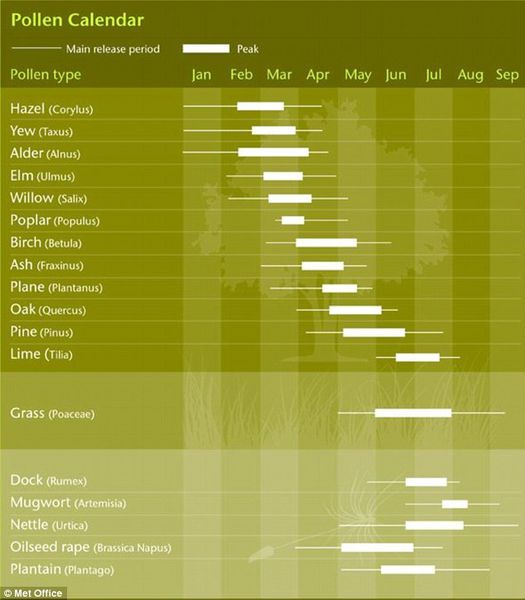 So... I get nasty hay fever. The sort where your nose drips, your eyes are red mucus-filled membranes on stalks and your throat feels like it has fishing hooks draping down the esophagus.
A Triumvirate of Fevers
I used to get it twice a year without fail. Earlier spring, I'd react to the hedgerow berry blossoms. You know, I've not been tested, but it's without doubt when you get those white hedges filled with hawthorn and Sloe blossom (aka Blackthorn). Of course, both of those berries are such a big part of my life later in the year when I use them to make delicious fruit leather, so I can hardly chastise their early bloom. (I've been somewhat reliably informed that this earlier incarnation of my torment is most likely tree pollen from Birch or Ash).
Later on, it's the classic Hay Fever. Grassy meadows being mown for silage or haystacks really bring out the worst of my allergies. It's a shame that such fields of beauty and fragrance bring with them such a damaging reaction to my shambolic, disarrayed, internal self-defence mechanisms.
Weed Pollen
Now we have, apparently, Weed Pollen!! I've started getting some kind of reaction, a tertiary hay fever of the year and I'd wondered where this was coming from. I was glad, in a way, that it wasn't the cats. Weed pollen can be released after the traditional hay fever season later into July and August, it seems. I found a good graphic at The Daily Fail showing different times of year for different types of pollen. This does all seem to add up. Nettles, Plantain and Mugwort are all kicking off right about now and are all part of my wild edible cooking (more to come in future posts!). (Be careful with the Mugwort (Artemisia vulgaris)- sibling to Absinthe providing wormwood Artemisia absinthium)
So now I have to put up with this nonsense three times a year. I'm so glad I can get my own back when it comes to raiding nature's larder. I would have thought that consuming all of these things including certain meadow grasses (did you know 99% of the world's grasses are edible) and treats from the Silver Birch would have made me somewhat immune. So it doesn't work like local honey, then?
To be informed of the latest articles, subscribe: